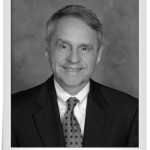 Does an actress have a copyright interest in her performance in a film? The answer to that question is "yes", at least according to a recent decision by the Ninth Circuit Court of Appeals in California.
In Garcia versus Google, Inc., et al., 743 F.3rd 1258 (9th Cir. 2014), the plaintiff, Cindy Lee Garcia, had sought a preliminary injunction in district court requiring Google to remove from YouTube a film in which she had appeared as an actress, claiming that the posting of the video infringed her copyright in her performance. Ms. Garcia had originally been approached to appear in the film, which she was advised would be entitled "Desert Warrior". In fact, "Desert Warrior" was never made into a film; instead, Ms. Garcia's performance was used in an anti-Islamic film entitled "Innocence of the Muslims".
The inflammatory content of "Innocence of the Muslims" resulted in protests from many in the Muslim community, and death threats were directed against Ms. Garcia. Her request for a restraining order from the district court was denied, because the judge felt that she had failed to demonstrate a likelihood of success on the merits, and she failed to show that the requested preliminary relief would prevent any alleged harm.
The Ninth Circuit disagreed.  In writing the opinion for the panel, Chief Judge Kozinski found that an actor's performance ". . . when fixed, is copyrightable if it evidences 'some minimal degree of creativity. . .' No matter how crude, humble or obvious it might be." Garcia, page 8.  The panel further found that Ms.  Garcia was neither an employee of the film producer, nor was she an independent contractor who had transferred her interests to the filmmaker in writing.
In a strongly worded dissent, Judge Smith noted that to be eligible for protection under the copyright act, an interest must be "an original work of authorship fixed in any tangible medium of expression. . ." 17 USC section 102 (a). Judge Smith argued that Ms. Garcia did not have a copyright interest in her role in the film because: (1) her performance did not constitute a work; (2) she was not an author, as contemplated by the copyright act; and (3) her acting performance was not fixed, in that it was too personal. Garcia at page 21
The implications of this holding are significant, especially in the film industry. Could this holding open the door for similar claims by a multitude of actors who also claim copyright interests in their performances?  Could an actor with such a claim to a copyright interest obtain a restraining order because that actor did not like the way the final product was edited or filmed? And, could others who have creative input into filmmaking, such as musicians, or cinematographers, claim copyright protection of their "performances"?
Needless to say, many in the film industry are upset with this decision. Do not be surprised to see Google fight to get this holding reversed.
Sidney J. Hardy
May 20, 2014