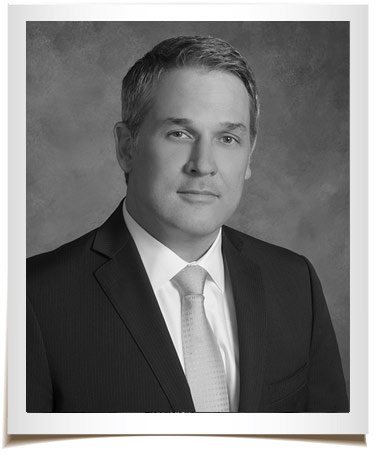 Lance Williams is an "AV" rated trial lawyer, whose areas of practice include defending product liability, mass tort, professional malpractice, and toxic tort litigation. His product liability experience has involved representation of manufacturers in the automotive, heavy machinery, industrial equipment, home product and medical device industries. With an emphasis on preparing cases and taking them to trial, Mr. Williams has tried cases for manufacturers nationwide.  Through his appellate work, Mr. Williams has helped forge much of the favorable jurisprudence in Louisiana interpreting the Louisiana Product Liability Act, obtaining reported decisions in every State and Federal appeals court in Louisiana.
Mr. Williams also represents defendants in catastrophic toxic tort litigation, including claims against manufacturers and premises owners for asbestos and benzene exposure. His significant class action experience included involvement in the large-scale class action against manufacturers of more than 150,000 trailers supplied by FEMA after Hurricane Katrina, alleged to contain harmful levels of formaldehyde. He also routinely defends physicians as well as local and regional medical institutions against claims of medical malpractice.
Mr. Williams has practiced in Louisiana and in Illinois. He has spoken nationally on topics related to product liability, class action and asbestos litigation.  Additionally, he was an assistant professor at the Chicago-Kent College of Law from 2000-2001.
He is an active member of the Defense Research Institute and the Tort Trial and Insurance Practice Section of the American Bar Association.  He is Chair-Elect of the Product Liability Committee of ABA-TIPS.
Practice Areas
Commercial/Construction Litigation & Arbitration
Insurance Defense
Life Sciences
Medical Malpractice
Multi-District, Toxic Tort & Other Complex Areas
Premises Liability
Professional Liability
Products Liability Litigation
Trucking & Transportation Industry Defense
Education
B.A., Tulane University, 1991.
J.D., Louisiana State University, 1994.
Admissions
Louisiana
Illinois
Memberships
Defense Research Institute
American Bar Association
Presentations
"Tools for Managing Class Action Litigation," ABA-TIPS Class Action Symposium, New Orleans, Louisiana (March 2016).
"Low Dose Exposures: A Defense Perspective," ABA-TIPS Webinar (January 2016).
"Put the Brakes on Friction Litigation," ABA-TIPS Recent Trends in Motor Vehicle Litigation, Scottsdale, Arizona (April 2013 & April 2016).
"USLAW Product Liability 5 Minute Drill," USLAW Network Client Conference, Scottsdale, Arizona (February, 2011).
"Who's On The Line? What to do with evidence of cell phone use," 2010 ACI Automotive Product Liability Conference, Chicago, Illinois (September, 2010).
"Evidence of Other Claims or Lawsuits," USLAW Network Client Conference, Miami, Florida (March 2010).
"Warning! A Review of ANSI Requirements for Warnings," USLAW Network Client Conference, Miami, Florida (March 2010).
"A View from the Bench" Moderator of Federal Judicial Panel,  ACI Automotive Product Liability Conference, Chicago, Illinois (June 2009).
Case Results